Online Safety
Please find below some useful links and resources for Online Safety:
---


CEOP - Child Exploitation and Online Protection command
CEOP Education (Thinkuknow)
Thinkuknow is the education programme from NCA-CEOP, a UK organisation which protects children both online and offline.
---

Childnet International - Parents and Carers Toolkit
Three resources that offer practical tips and advice on different aspects of keeping your child safe online.
---

GOV.UK - Coronavirus (COVID-19): support for parents and carers to keep children safe online
While there are huge benefits to being online to stay connected to family and friends during this period, the government recognises many parents feel concerned about the activities and content their children are accessing. This guidance outlines resources to help keep children safe from different risks online and where to go to get support and advice.
---

Internet Safety Day - Advice for parents and carers
Additional Resources:
Internet Safety Story
Keeping Your Child Safe on the Internet
Staying Safe on the Internet
Staying Safe on the Internet
Help me keep safe
What I see or hear on the computer ipad phone
---

internetmatters.org
Get expert support and practical tips to help children benefit from connected technology and the internet safely and smartly.
---
internetmatters.org - Parental Controls
Give your child a safe space to explore their curiosity online. Our step by step guides will help you to set up the right controls and privacy settings on the networks, gadgets, apps, and sites they use to give them a safer online experience.
---

Let's Talk About It - Staying Safe Online
---

LGfL - Online Safety & Safeguarding
---

NSPCC - Keeping children safe online
Your guide to apps, games and social media sites
NSPCC - Online Safety Workshop Factsheet
NSPCC - Online Safety Workshop - Resource Sheet
---

Parent Zone
Parent Info is a collaboration between Parent Zone and NCA-CEOP, providing support and guidance for parents from leading experts and organisations.
---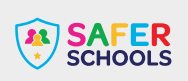 Safer Schools: Netflix Guidance
---

Sandwell – Squid Games - Risks and Concerns
---